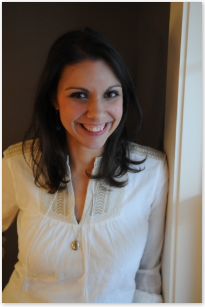 Laura D'Onofrio is an accomplished watercolorist who has refined her area of expertise to specialize in portraiture. She is a member of the Connecticut Watercolor Society and has won several awards.
About Laura
Laura has always been an artist. She has sketched from her earliest memory, but didn't realize her talent until her early twenties. In college she decided to experiment with a few art classes where she was introduced to the watercolor medium. She graduated from BYU-Idaho with a bachelor's degree in Art in 2007.
Many of her watercolor paintings are in color, but what has given her the greatest exposure and following has been her recent black and white portraiture pieces. She began these works in 2012 while expecting her second child, and from there it grew into a Sacred Art Series much admired by her Christian patrons.
Laura's heart and soul are expressed in her works of Sacred Art, which comprises of 12 pieces. She hopes to display them at galleries, art lectures, churches and beyond. Her love of God and the infinite love He has for us are the cornerstone of these particular works.
Born and raised in Wilton, Laura has been a Connecticut resident for over 30 years, with a devoted love for the New England area. Laura's greatest enjoyments are backpacking, bookstores, board games, and spending time with her family.
Honors and Awards:
2014– Nancy Greene Memorial Award for "The Most Precious" with the Connecticut Watercolor Society
2012– "Brotherly Love" accepted into the Connecticut Watercolor Society show, eligible for membership into the society
2010– Esther Fay Memorial Award for "Megan in January" with the Connecticut Watercolor Society
2007– Honorable Mention – for "Old Plymouth" at the Spori Gallery in Rexburg, Idaho
2006– "1946 Chevrolet" accepted into the Art Museum of Eastern Idaho exhibit "Idaho paints Idaho."
In the News: